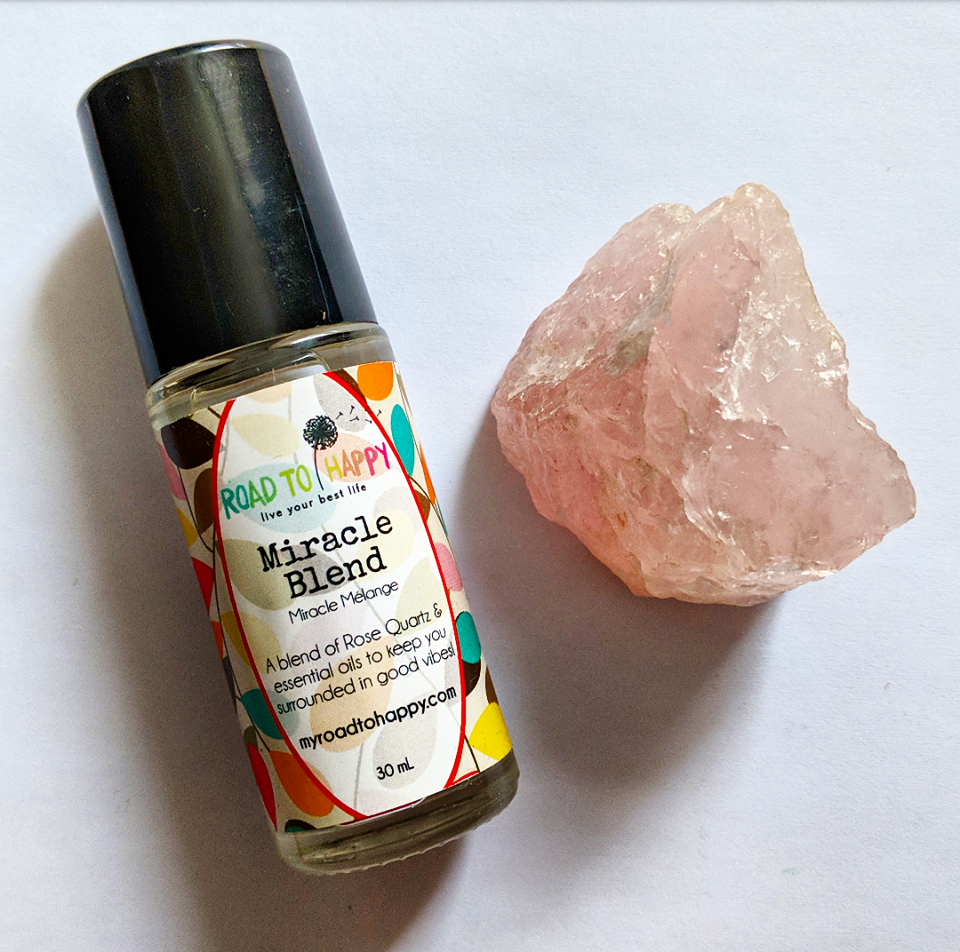 Essential Oil Miracle Blend
It can be extremely hard to function when your body is full of aches and pains, you can't sleep or you are feeling anxious and stressed out. My vegan friendly essential oil Miracle Blend can help provide relief for a multitude of issues. 
Miracle Blend is a restorative calming blend of Frankincense, Eucalyptus, Lavender, Peppermint, Lemongrass, Clove and Ginger pure essential oils and blended Fractionated Coconut Oil for safe application and a long shelf life.
These oils all have amazing anti-inflammatory properties and are very calming. Massage onto sore joints and muscles, rub on temples, neck, forehead or between brows to help provide relief from headaches...rub on your belly for cramps and nausea, massage into the bottoms of your feet to help you sleep or put it just about anywhere to provide relief from stress and anxiety.
This blend comes in a 30 ml glass roller ball bottle making it perfect to use at home or on the go.
Vegan Friendly - Handmade with love and intention in Niagara, Canada by Road to Happy.