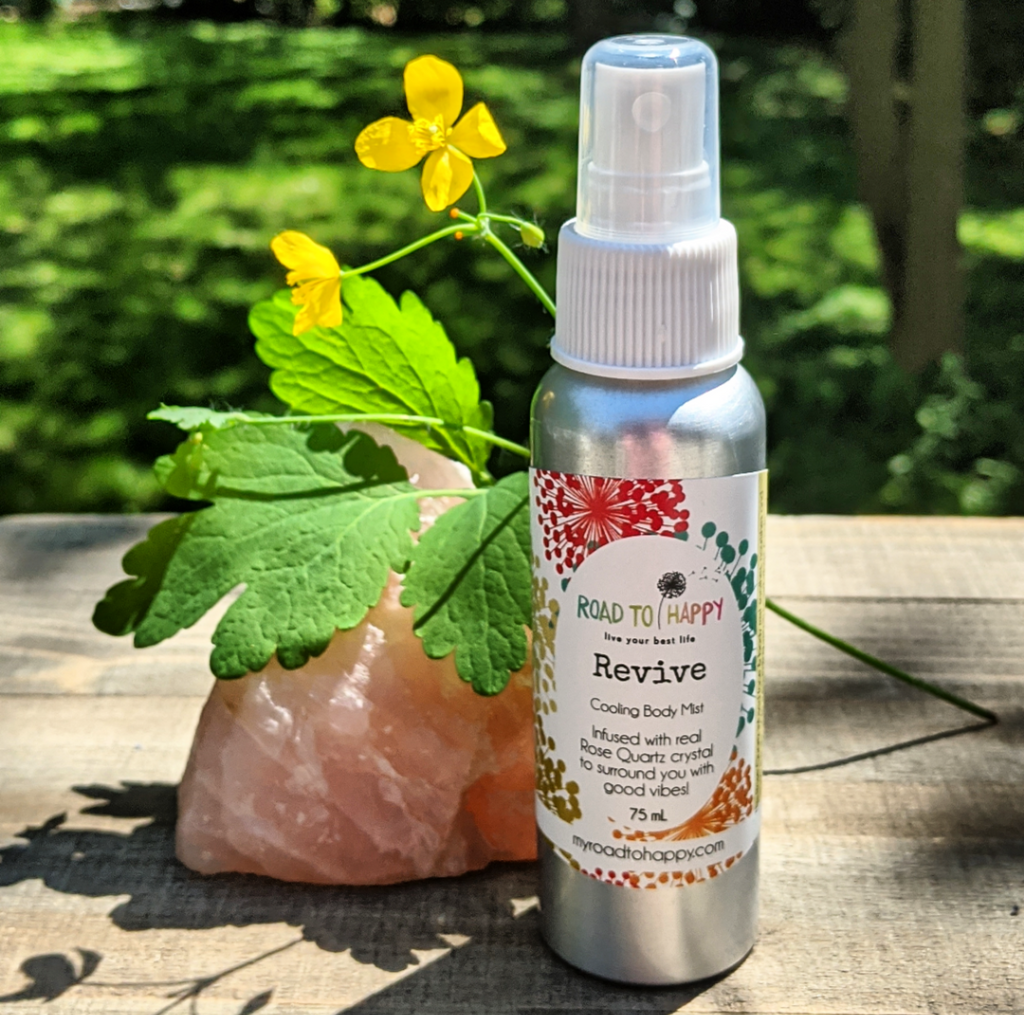 Revive Cooling Body Mist
Revive is a Summer "must have" item! This fresh and uplifting mist will cool and soothe both body & soul. This healing blend of aloe, witch hazel and essential oils will help to repair dry, damaged, irritated and sun kissed skin. 
Perfect after a day by the pool, fresh out of the shower or when you're in need of a cooling mist to bring you back to ground zero. Your hot flashes will thank you!
Essential oils of Peppermint, Lavender, Frankincense and Roman Chamomile will leave you looking and feeling as fresh as a daisy!
Ingredients: Witch hazel, aloe vera oil, distilled water, natural preservative, essential oils and Rose Quartz. 

75 mL