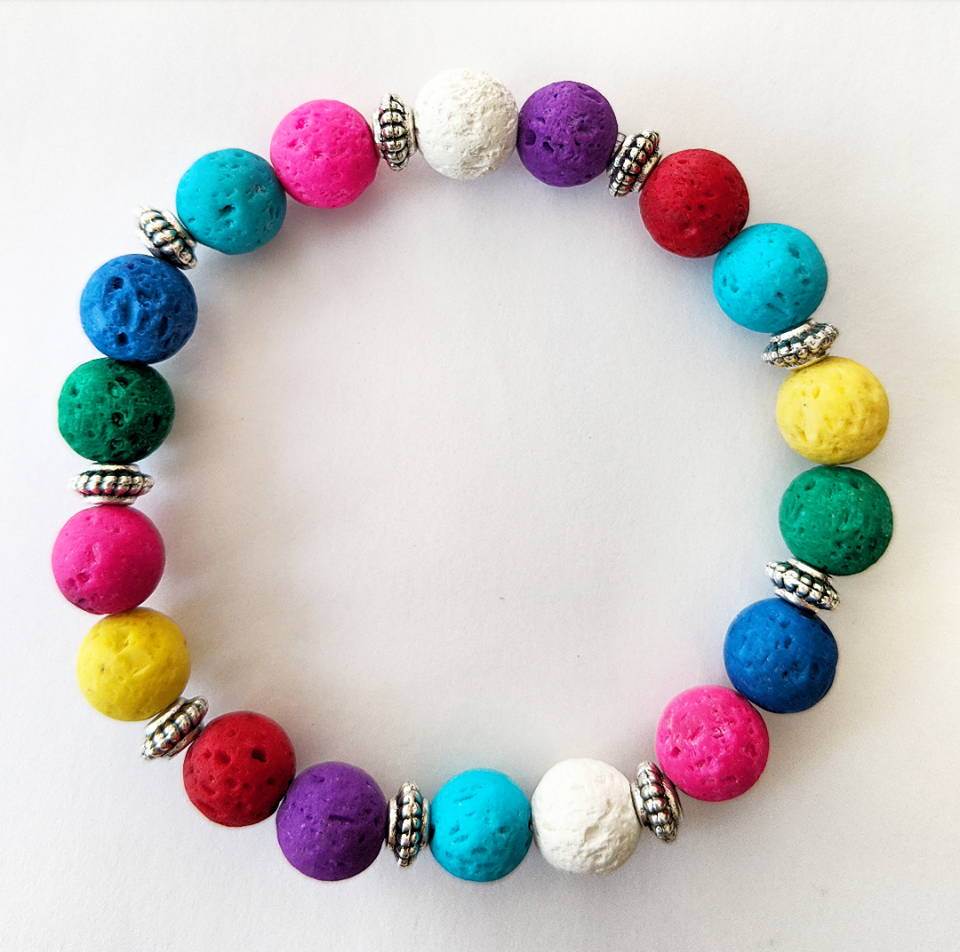 Colorful Rainbow Aromatherapy Bracelet
Limited Edition Collection
AVAILABLE IN CUSTOM WRIST SIZES - PERFECT FOR MAKING A "MOMMY & ME" OR "BIG & LITTLE" SET
What Can Wearing This Bracelet Do For Your Well-Being?
Lava Rock helps to dissipate anger and to provide guidance & understanding as it assists one in "bouncing back". A very grounding stone, it strengthens our connection to Mother Earth.
The essential oil you choose to apply to the Lava Rock will determine what other therapeutic benefits you will receive. Just add a drop of your favorite oil to the Lava Rock beads and allow it a few minutes to soak in. Re-apply as often as you like. Essential oils are sold separately. Please note: excess essential oil may cause damage to the beads and the bead string - blot off any wet excess oil with a paper towel or cloth before wearing. Essential oils are extremely concentrated and only 1 drop is needed. Apply only to the lava beads.

Due to the uniqueness of each gem, the exact colors of the individual beads may appear slightly different than those in the photo. Spacer beads may also be slightly different than what is shown in photo.*This item is a final sale.
All aromatherapy bracelets are handmade with love and intention in Niagara, Canada by Road to Happy.