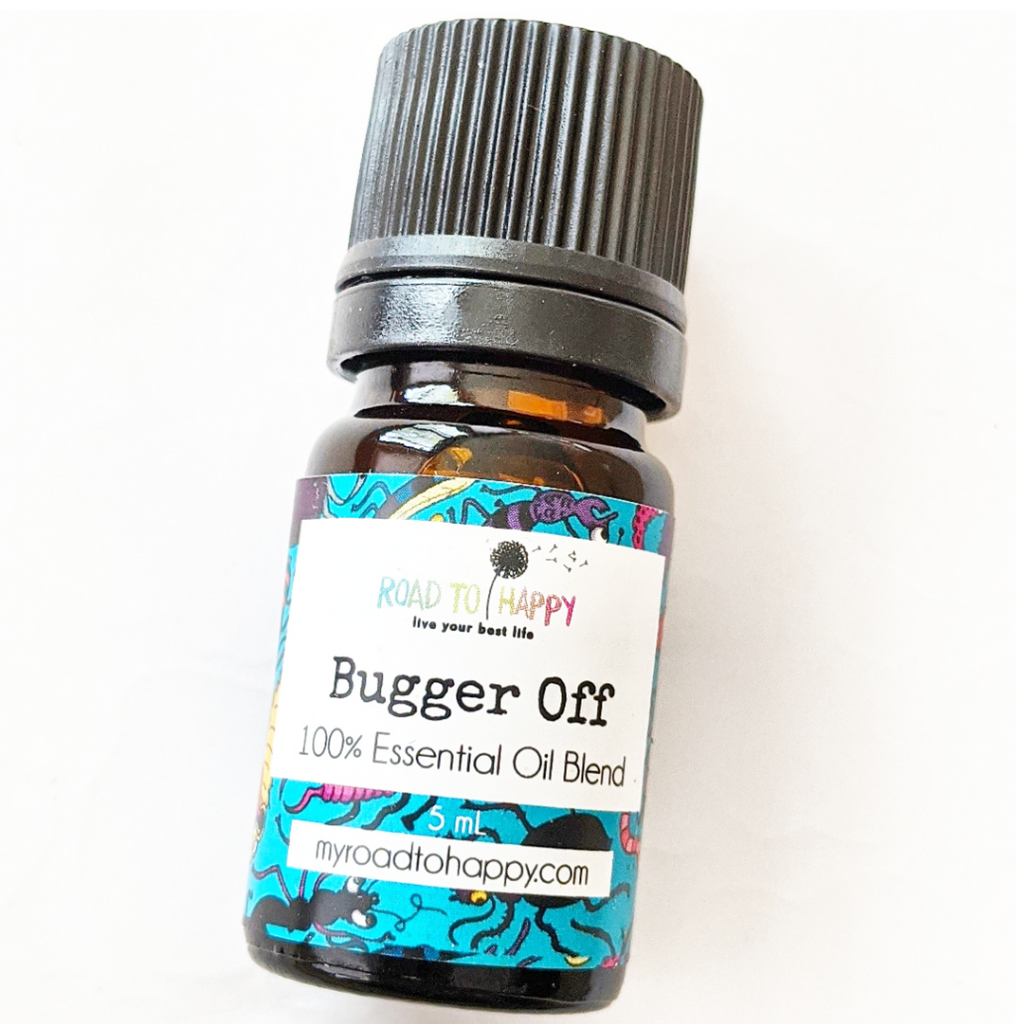 Bugger Off Essential Oil
It's that time of year again! Bugs, critters and ticks are out in full force! Protect yourself and your pup with our new Bugger Off essential oil blend! 
The same great oil blend found in our Bugger Off spray but in a 100% pure concentrated oil format. Use with our Aromatherapy bug bracelets, in a diffuser or simply add a drop to socks, shoe laces or dog collar to keep the critters at bay!
Purchase on its own or at a DISCOUNT when sold in a set with our Aromatherapy Bug Bracelets!
Ingredients: Essential Oils of Eucalyptus Lemon, Rose Geranium, Cedarwood, Lavender, Lemongrass, Palmarosa, Rosemary, Clary Sage and Vanilla.
5ml