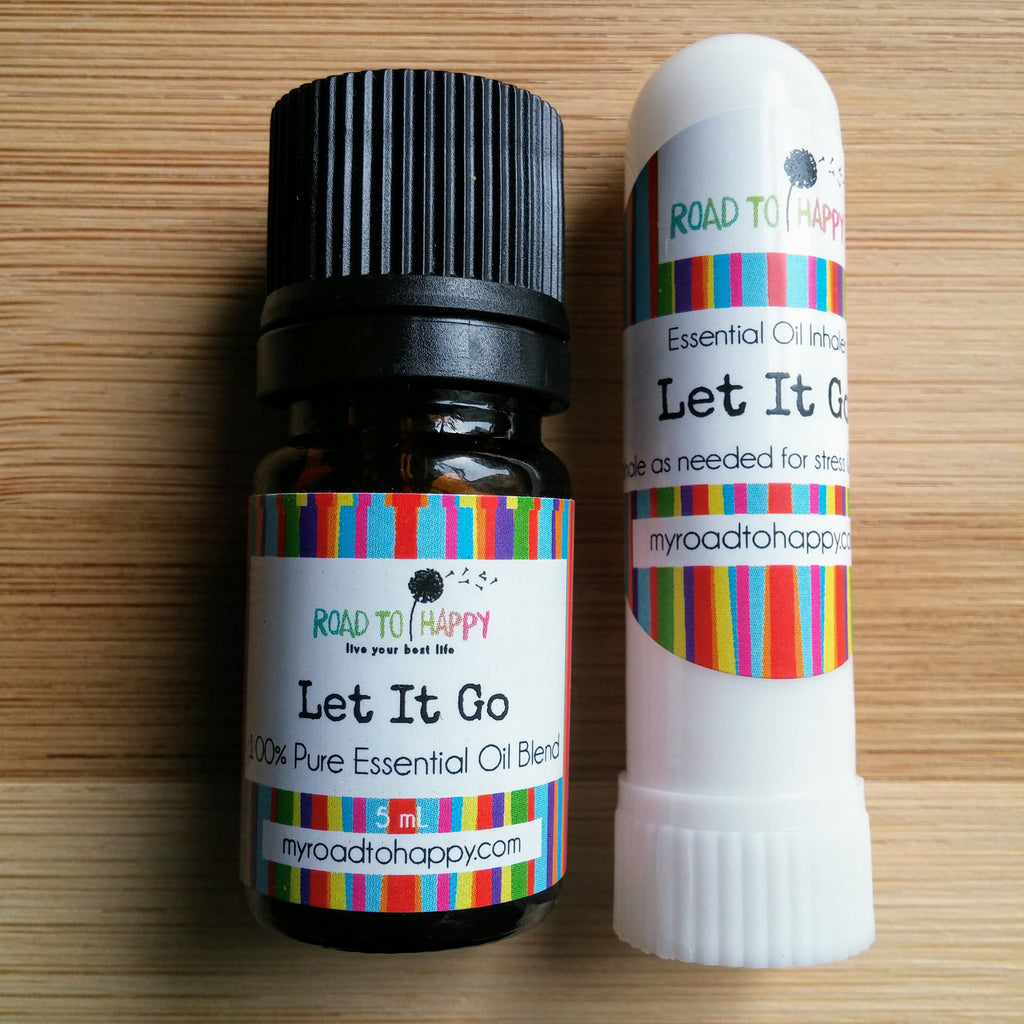 Essential Oil Inhaler Sets
These handy dandy inhalers are perfect for life on the go and great for kids! No messy oil to spill, lightweight and non-breakable! Made with 100% pure essential oils on a cotton wick. A great way to incorporate essential oils into your life without breaking the bank!
To use simply unscrew the cover, hold the inhaler under your nose and inhale deeply. Use as often as needed. To ensure the longest possible shelf life put the cover back on as soon as you are done. 
Sets include one inhaler, one 5 ml bottle of pure essential oil. *Extra wicks and blank inhalers sold separately.
**If buying the ANY 3 FOR $40 please list your choices in the comments at the checkout.
Blissed Out - Patchouli, Cedarwood Atlas, Clove Bud (great for relaxation, meditation and calming)
Bye Bye Blues - Bergamot, Lemon, Clary Sage & Sweet Orange (great for sadness, depression or blue days)
Get Your Zen On - Lemongrass, Sweet Orange & Ylang Ylang (great for stress, anxiety and calming)
I Can Breathe - Eucalyptus, Lemon, Peppermint & Rosemary (great for opening up the sinuses due to cold, flu or allergies - also helps with fatigue and mental clarity)
Let It Go - Lavender, Sweet Orange & Ylang Ylang (great for stress, anxiety and calming)
Namastay In Bed - Lavender, Cedarwood Atlas & Chamomile Roman (great before bed or to help with calming, stress & anxiety)
Second Wind - Peppermint, Pink Grapefruit, Sweet Orange & Cinnamon Bark (great for energy and mental clarity)